RON LEWIS FORD BEAVER FALLS HOSTS FUNDRAISER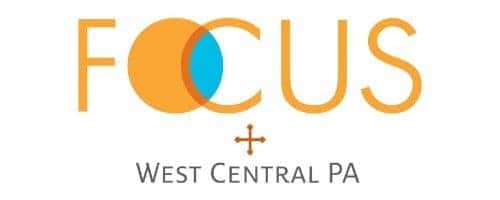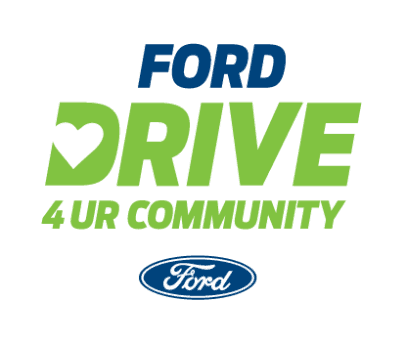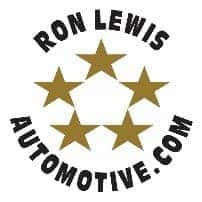 FOR IMMEDIATE RELEASE
Contact:
Christina Sheleheda, c/o Ron Lewis Automotive Group Peggy Rusnak, FOCUS
P: 724-630-8492 P: 412-867-0264
[email protected] [email protected]
RON LEWIS FORD BEAVER FALLS HOSTS FUNDRAISER
Ford "Drive 4 UR Community" Event Will Raise Up To $6000 for FOCUS West Central PA
BEAVER FALLS, PA – April 22, 2019 – Ron Lewis Ford Beaver Falls is partnering with Ford Motor Company to host a "Drive 4 UR Community" Event that aims to raise up to $6000 for FOCUS West Central PA. This exciting test-drive fundraiser will generate much-needed money for FOCUS' programs that help families facing hunger in Beaver County.
Ron Lewis Ford is bringing Ford Motor Company's Drive 4 UR Community program to the Beaver Falls community in an effort to raise up to a maximum of $6,000 for FOCUS. For every person who test-drives a new Ford vehicle at Ron Lewis Ford on Saturday, May 4th, Ford Motor Company will donate $20 to FOCUS. To date, Ford Dealerships across the United States have helped raise more than $40 million for local schools and nonprofits, thanks to their hard work and the Drive 4 UR School and Drive 4 UR Community programs.
The FOCUS Backpack program provides weekend meals for almost 200 students in the Beaver Falls School District. FOCUS also provides a monthly breakfast for local families facing poverty and an emergency pantry providing non-perishable food, clothing, and household and hygiene items to help families and individuals in need.
"We are happy to do our part to support FOCUS and the important work they do for families in our area," said Gwen Lewis, Co-President, Ron Lewis Automotive Group. "We're excited to see how many test drives we can do in one day and 300 is our target." The event, which will be held from 9am-5pm will feature many vehicles from Ford's impressive lineup.
"Whether you are looking to test out our vehicles, like the Focus, or want to try out technology features, like active park assist in the Escape, we will be able to put you behind the wheel of your favorite Ford vehicle," said Chris Peterson, Ron Lewis Ford General Sales Manager.
Dealership staff on-site will be able to assist with all Ford vehicles and provide additional information about each vehicle available for a test-drive.
"We, at FOCUS WCPA, are grateful and very excited for the opportunity that the Ford Motor Company and the Ron Lewis Ford Beaver Falls Team has provided our ministry," said Peggy Rusnak, FOCUS. "This event will aid those in need in Beaver and Lawrence counties, by benefitting our organization and thereby channeling assistance out to those in this area, that we serve."
To participate in this exciting event and test-drive your favorite Ford vehicle, please visit Ron Lewis Ford between 9am and 5pm on Saturday, May 4th. Complimentary food, entertainment and "How To" Clinics will also be provided for registered attendees. Event information is sharable at: https://bit.ly/2V84XeT.
*NO PURCHASE NECESSARY. MUST BE 18 YEARS OF AGE OR OLDER WITH A VALID DRIVER'S LICENSE AND VALID AUTOMOBILE INSURANCE. Donation of $20 per valid test- drive, up to 300 total test-drives, for a maximum total donation of $6,000 per event. Limit one (1) donation per person and one (1) donation per household.
About the Ron Lewis Automotive Group
Founded in 1975, the Ron Lewis Automotive Group has grown to over 300 employees and six dealerships located in Pleasant Hills, Waynesburg, Cranberry and Beaver Falls. Our group comprises:
Ron Lewis Chrysler Dodge Jeep Ram Pleasant Hills; Ron Lewis Ford Beaver Falls; Ron Lewis Kia Beaver Falls; Ron Lewis Chrysler Dodge Jeep Ram Fiat Cranberry; Ron Lewis Chrysler Dodge Jeep Ram Waynesburg; Ron Lewis Alfa Romeo / Pre-Owned Cranberry.
Our mission is to pleasantly surprise our customers with a remarkable vehicle purchase and ownership experience. We do this by remaining committed to our customers' experience and remaining competitive on selection and price. Today "We Have Your Keys℠" to over 1,000 vehicles in inventory, offer two body shop locations, are home to Pittsburgh's only Souped Up Garage, and sell everything from under-$9,000 used cars, to heavy duty trucks, to high performance SRT vehicles. Ron Lewis Automotive Group proudly offers "On-Demand" services, including test drives, trade appraisals, "Buy Online" capability and vehicle delivery to a customer's home, office, or location of choice. To learn more about our organization or to shop for your next vehicle online, visit us online at www.ronlewisautomotive.co​m.​
About Ford Motor Company
Ford Motor Company is a global company based in Dearborn, Michigan. The company designs, manufactures, markets and services a full line of Ford cars, trucks, SUVs, electrified vehicles and Lincoln luxury vehicles, provides financial services through Ford Motor Credit Company and delivers leadership in electrification, autonomous vehicles and mobility solutions. Ford employs approximately 203,000 people worldwide. For more information regarding Ford, its products and Ford Motor Credit Company, please visit www.corporate.ford.com.
About FOCUS of West Central PA
The acronym of FOCUS was created from the ministry's title- Fellowship of Orthodox Christians United to Serve. FOCUS also represents the services that the ministry provides throughout the country: Food, Occupation, Clothing, Understanding, and Shelter. FOCUS West Central PA is part of a national movement of Christians united in faith and joined by a desire to provide action- oriented and sustainable solutions to poverty in our communities. FOCUS West Central PA was established in 2015, and ministers to the communities in West Central Pennsylvania north of Pittsburgh in Beaver and Lawrence counties. FOCUS WCPA is one of eight operating centers under FOCUS North America, which also includes FOCUS Pittsburgh, located in the city's Hill District. FOCUS North America's national headquarters are located in Carnegie, PA. FOCUS West Central PA 's office and operations are located at St. John the Evangelist Orthodox Church, 1501 8th Avenue, Beaver Falls, PA. To learn more about their programs and opportunities to volunteer, please visit https://www.focuswestcentralpa.org, or call 724-494-8441.
# # # #