Why Buy/Why Service With The Ron Lewis Automotive Group
At the Ron Lewis Automotive Group, our mission is to pleasantly surprise our customers with a remarkable vehicle purchase and ownership experience.
We set ourselves apart by offering our customers: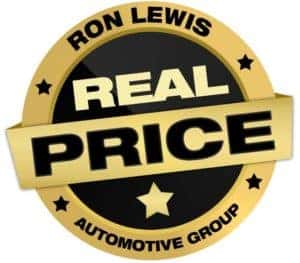 The Ron Lewis Real Price
The "Ron Lewis Real Price" includes a dealership discount and only rebates and incentives that everyone qualifies for. The team at Ron Lewis Automotive works with each customer to get the lowest price – or lease payment – possible adding in any conditional rebates they qualify for.
Ron Lewis Buy Online & On Demand Services
We have been selling cars online since 2016 and offer free Driveway Delivery to clients within 100 miles of our dealerships.  With our "On Demand" Services, we can handle your entire purchase remotely and will gladly come to you for a test drive or trade appraisal at the location most convenient for you.

Ron Lewis KBB ICO Buying Centers
We actively purchase vehicles and are proud to be Kelley Blue Book Instant Cash Offer Buying Centers at all Ron Lewis dealerships!
The Ron Lewis 100K Mile Warranty for Used Vehicles
We offer a 100,000 Mile Powertrain Warranty on eligible pre-owned vehicles.  The warranty works by giving powertrain coverage up to 100,000 miles on their odometer. It covers engine and transmission repairs, all internally lubricated parts contained within the transfer case and drive axle repairs.
Ron Lewis Lease Return Headquarters
No matter where you leased your vehicle, and you have 8 or less payments remaining, each of our lease return headquarters can help you with options for a new vehicle with a similar/lower payment.
Ron Lewis Credit Builders Program
Ron Lewis Automotive offers a Credit Builders program and our finance team has helped many customers establish/re-establish credit.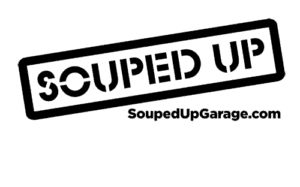 Ron Lewis Souped Up Garages                                                                                         
Our Souped Up Garage team creates custom builds on Ford trucks, Ram trucks and Jeeps – We also offer interactive tools to help build your dream vehicle.
Ron Lewis Customer Referral Program
We will give you a $100 check or $150 service/parts credit for any referrals that results in a new or pre-owned sale!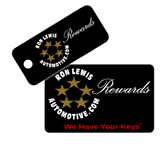 Ron Lewis Automotive Rewards & Free Maintenance Package!
Our new Rewards program enables customers to earn 3% cash back in Service Rewards and 3% cash back in Sales Rewards each time they spend in our service departments.  Customers can use service rewards to pay for up to 25% of a future service/parts bill and can apply up to $1000 of sales rewards towards a future vehicle purchase with us.
In addition, every Ron Lewis Automotive Group customer who buys a new, used, or CPO vehicle automatically receives a complimentary maintenance package with 3 free oil changes and 3 free tire rotations.
8 Franchises; 4 Locations; 2 Body Shops & State of the Art Service Centers
We represent 8 franchises:  Chrysler, Dodge, Jeep, Ram, Fiat, Alfa Romeo.
We offer 4 locations:  Cranberry, Pleasant Hills and Waynesburg.
Our two Ron Lewis Automotive Group Collision Centers in Pleasant Hills service all makes/models and all of our work is guaranteed!
All of our service centers offer Saturday hours, Express Lane services, secure after-hours drop off, shuttle and driveway pick up/drop off valet.
All of our customers receive free Lifetime State Inspection Check Ups on their vehicles.
Come find out how easy and efficient car buying and car service can be at Ron Lewis Automotive Group dealerships!