RON LEWIS AUTOMOTIVE GROUP RAISES FUNDS FOR AUTISM AWARENESS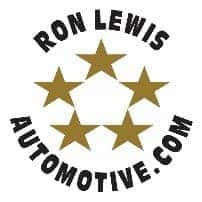 FOR IMMEDIATE RELEASE
Contact:      
Jodi Scranton, Ron Lewis Automotive Group
P:  724-846-1440
RON LEWIS AUTOMOTIVE GROUP RAISES FUNDS FOR AUTISM AWARENESS
CRANBERRY TOWNSHIP, PA – April 15, 2019 – In support of Autism Awareness Month, Ron Lewis Automotive Group dealerships are supporting the Autism Society of Pittsburgh with a sales fundraiser.  For every New and Used vehicle sold Thursday, April 18-Saturday, April 20 at all Ron Lewis Automotive dealerships in Cranberry, Pleasant Hills, Beaver Falls and Waynesburg, the Company will donate $10/vehicle to the Autism Society of Pittsburgh.
"We are proud to support the Autism Society of Pittsburgh again this year," said Gwen Lewis, Co-President, Ron Lewis Automotive Group.  "It seems like everyone knows a family with an autistic child and we are glad to do what we can to support the programs these families need the most."
"We appreciate all that our community does to help us aid the families in our area living with autism.  Companies, like the Ron Lewis Automotive Group, help us to move toward a nation where every person living with autism can always maximize their quality of life with full dignity, value and respect by all.  We can't do this alone and appreciate their support," said Mary Wildman, Vice President of the Autism Society of Pittsburgh.
Autism, once considered a "rare" disorder, unfortunately now affects more than 70,000 families in Pennsylvania alone.  Children being diagnosed with some form of autism are being reported by the Center for Disease Control and Prevention at the rate of 1 in every 59 children, making it the fastest growing disability in the United States today.  Over the last decade, the rate of autism in Pennsylvania has risen over 104% and is considered to be growing in epidemic proportions.  Autism affects children of every racial, ethnic, and socioeconomic background, has no known cause and no known cure.
About the Autism Society of Pittsburgh
The Autism Society of Pittsburgh is a local affiliate of the Autism Society of America. Founded in 1967, we have been the voice and foremost resource of Pittsburgh's autism community. We are comprised of volunteers, parents and professionals, working on behalf of all children and those of adult age on the autism spectrum. Our objective is to improve the lives of those with autism and related disorders. Our mission is to provide advocacy, support and thorough information and referral on diagnosis, care, treatment, employment, education and habilitative services for individuals with autism, their parents and families, and to the professionals who work with them.  For more information, visit https://www.autismsocietypgh.org/.
About the Ron Lewis Automotive Group
Founded in 1975, the Ron Lewis Automotive Group has grown to over 300 employees and six dealerships located in Pleasant Hills, Waynesburg, Cranberry and Beaver Falls. Our group comprises:
Ron Lewis Chrysler Dodge Jeep Ram Pleasant Hills; Ron Lewis Ford Beaver Falls; Ron Lewis Kia Beaver Falls; Ron Lewis Chrysler Dodge Jeep Ram Fiat Cranberry; Ron Lewis Chrysler Dodge Jeep Ram Waynesburg; Ron Lewis Alfa Romeo / Pre-Owned Cranberry.
Our mission is to pleasantly surprise our customers with a remarkable vehicle purchase and ownership experience. We do this by remaining committed to our customers' experience and remaining competitive on selection and price. Today "We Have Your Keys℠" to over 1,000 vehicles in inventory, offer two body shop locations, are home to Pittsburgh's only Souped Up Garage, and sell everything from under-$9,000 used cars, to heavy duty trucks, to high performance SRT vehicles. Ron Lewis Automotive proudly offers "On-Demand" services, including test drives, trade appraisals, "Buy Online" capability and vehicle delivery to a customer's home, office, or location of choice. To learn more about our organization or to shop for your next vehicle online, visit us online at www.ronlewisautomotive.co​m.​
# # # #