RON LEWIS AUTOMOTIVE CRANBERRY OPENS NEW 22,000 SQ. FT. AUTOMOTIVE SERVICE CENTER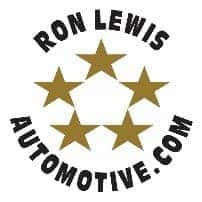 FOR IMMEDIATE RELEASE
Contact:         
Jodi Scranton, Ron Lewis Automotive Group
P:  724-846-1440
RON LEWIS AUTOMOTIVE CRANBERRY OPENS NEW 22,000 SQ. FT. AUTOMOTIVE SERVICE CENTER
CRANBERRY TWP, PA – July 29, 2019 – Ron Lewis Chrysler Dodge Jeep Ram Fiat Cranberry today announced its multi-million dollar, brand new, automotive service center located at 21145 Route 19 in Cranberry Township is open for business.  The new center boasts 22,000 square feet with 22 new, mechanically heated and cooled, service bays.  The state-of-the art equipment includes:  heavy duty truck rotary lifts, Hunter Engineering tire changing and balancing machines, and also has Graco fluid delivery throughout the shop.
Ron Lewis Automotive Group is hiring additional experienced technicians and additional service and parts department staff to meet anticipated demand in the new center.  Candidates interested in joining the Ron Lewis Automotive Cranberry team should visit ronlewisautomotive.com/careers and email resumes to [email protected] for consideration.
"This new center and expanded team of service professionals will provide our customers an efficient and remarkable automotive service experience," said Gwen Lewis, Co-President, Ron Lewis Automotive Group.  "We're offering current and new customers 10% off dealer installed accessories and $20 off any brake pad or rotor replacements now through August 31st in celebration of our grand opening."  Open Houses are planned for August 20th and 21st with details to follow.
Service appointments at the new center can be made by calling 724-452-4040 or online at https://www.ronlewischryslerdodgejeepramcranberry.com/serviceappmt.html
About Ron Lewis Automotive Group
Founded in 1975, today the Ron Lewis Automotive Group has grown to over 300 employees and seven dealerships located in Pleasant Hills, Waynesburg, Cranberry and Beaver Falls.  The group comprises:   Ron Lewis Chrysler Dodge Jeep Ram Pleasant Hills; Ron Lewis Ford Beaver Falls; Ron Lewis Kia Beaver Falls; Ron Lewis Chrysler Dodge Jeep Ram Fiat Cranberry; Ron Lewis Chrysler Dodge Jeep Ram Waynesburg; Ron Lewis Alfa Romeo / Pre-Owned Cranberry.
Our mission is to pleasantly surprise our customers with a remarkable vehicle purchase and ownership experience.  We do this by remaining committed to our customers' experience and remaining competitive on selection and price.  Today "We Have Your Keys℠" to over 1,000 vehicles in inventory, offer two body shop locations, are home to Pittsburgh's only Souped Up Garage, and sell everything from under-$9,000 used cars, to heavy duty trucks, to high performance SRT vehicles.  Ron Lewis Automotive proudly offers "On-Demand" services, including test drives, trade appraisals, "Buy Online" capability and vehicle delivery to a customer's home, office, or location of choice.  To learn more about our organization or to shop for your next vehicle online, visit us online at www.ronlewisautomotive.com.
# # # #