ALFA ROMEO ART CAR
Overview: 
The 2017 Art Car by Ron Lewis Alfa Romeo made its debut at Market Square Pittsburgh on Wednesday, July 12, 2017.  At the center of the square, artist Dave O'Brien performed a live painting on a dipped Giulia after having completed the base painting earlier that week.
After the paint dried, the Art Car was displayed at the Atria's Bridge Party later that evening, and then continued on display at the Pittsburgh Vintage Grand Prix's Italian Cortile July 15-16.
Ron Lewis Alfa Romeo provided a 2017 Alfa Romeo Giulia as the "canvas" for this work of art.  "We wanted to do something big to celebrate Alfa Romeo being chosen as the Proiettore Macchina at the Italian Cortile this year," said Gwen Lewis, Vice President of Marketing/Online Operations at the Ron Lewis Automotive Group.  "We felt that Dave O'Brien was a perfect choice for this project with his Pop Art/Impressionistic style and affinity to Pittsburgh icons."  Ron Lewis Alfa Romeo also has a selection of 'non-dipped' Alfa Romeo Giulias and the 4C in stock, available at www.ronlewisalfaromeo.com and is the only official retailer of Alfa Romeo models in a 50-mile radius from the 20839 Route 19, Cranberry Township showroom.
Process: 
304Dips (www.304dips.com), based in Morgantown, WV was selected as the company to perform the "dip" of the Giulia, providing a liquid wrap spray on coating over the exterior of the Giulia.  The dipping process took a few days to complete and provides the "canvas" for this project.  The liquid paint wrap is sprayed onto a car like paint, but can be peeled off by hand. It is safe, easily removable, and can last for a few years.
Dave O'Brien (www.daveobrienart.com) was chosen by Ron Lewis Alfa Romeo as the artist for this project.  Dave explains:  "The Alfa Romeo project is something that I have been dreaming about doing for a year now. It's surreal that the opportunity came to me, but I find it important that the car is live painted in Market Square open to the public where anyone can come see the process of artwork made. The experience is not only more interactive, but brings light to the new Alfa Romeo in Pittsburgh. I am very thankful for all or the people who have gotten me to this point in my art career and appreciate all of those key people who made this project happen on July 12th."
Before: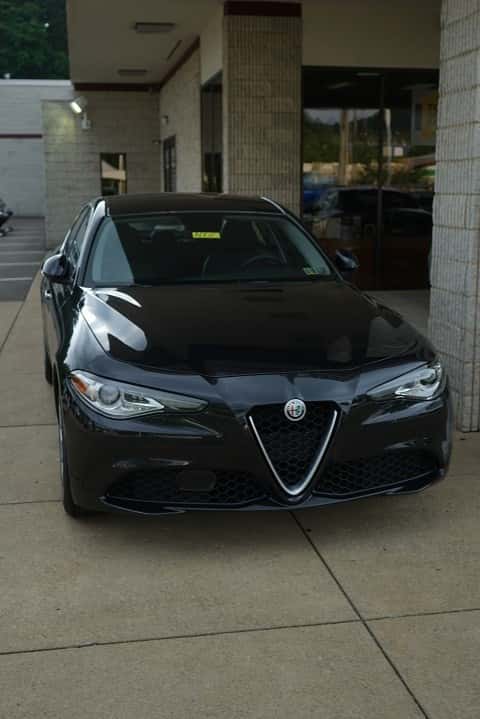 Post-Dip/Base Painting: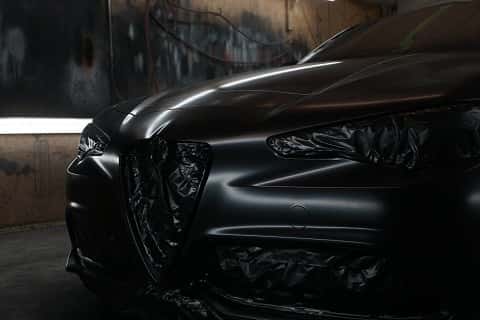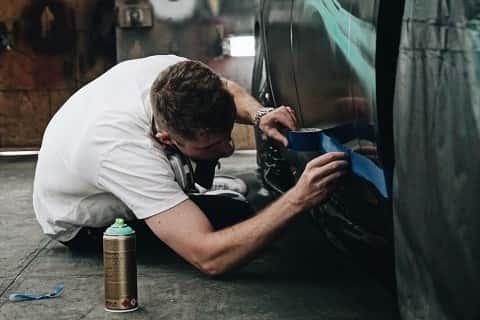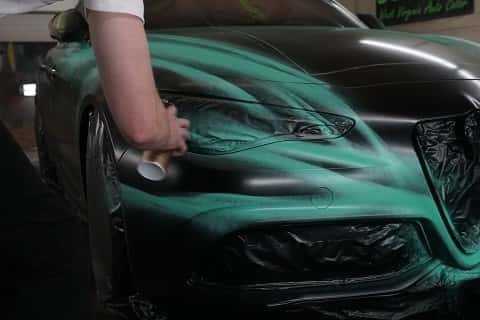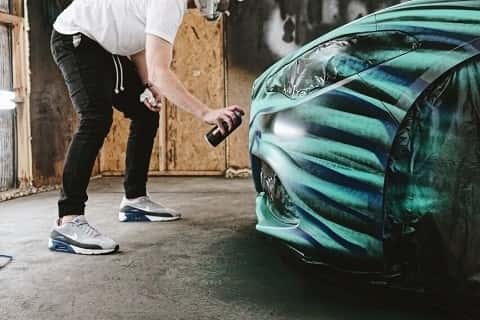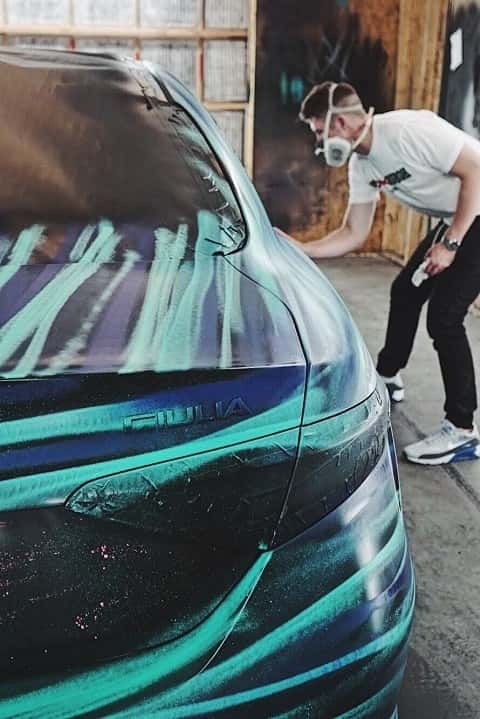 Live Painting: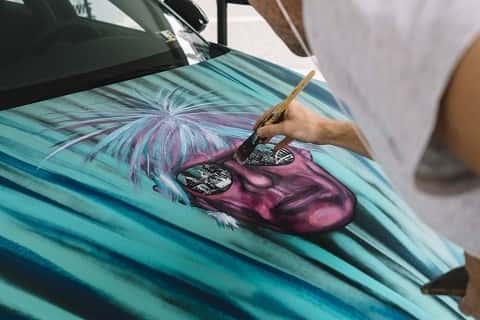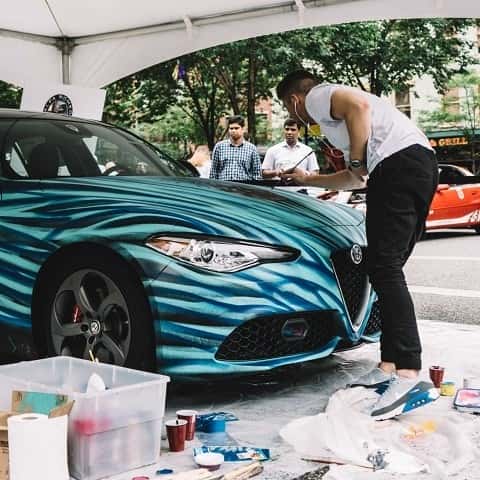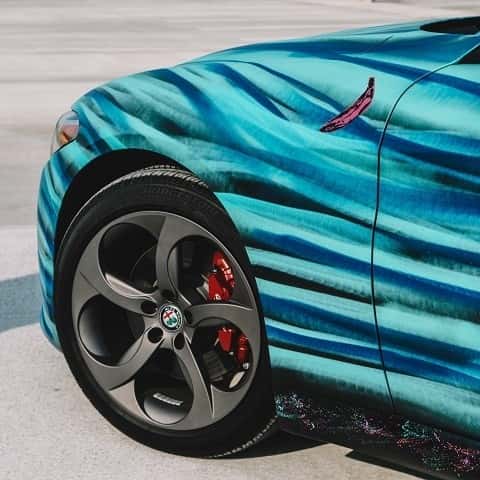 After: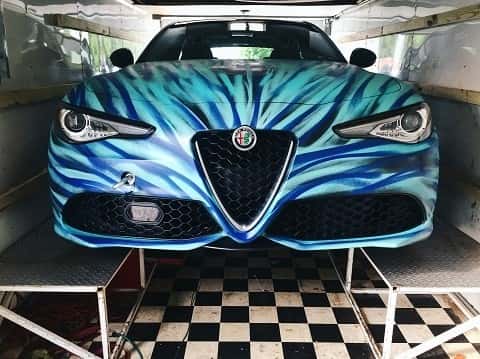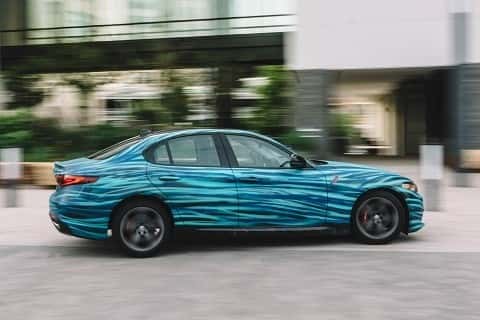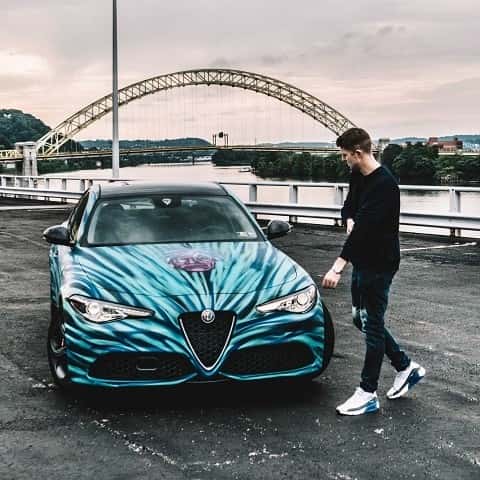 To request info or an Art Car appearance, please contact Gwen Lewis at [email protected]
2017  Art Car Event Schedule:
July 27 –  Market Square Block Party
July 30 – Wheels, Wings and Wishes
September 28 — Thrival Innovation at the Carnegie Museum of Art
October 12 – ICONS of Pittsburgh Vol. 3 Launch Party
October 19 – City Paper's "Best Of" Pittsburgh Party
About the Artist – Dave O'Brien
Dave O'Brien explores a blend of pop-impressionism through a variety of materials and mediums in each one of his paintings. O'Brien, a Pittsburgh native with an appreciation for art and music at an early age, is self-taught and only began painting in December of 2015 as a means of providing Christmas presents for friends and family members.  Dave debuted his first work in March of 2016 when his Pittsburgh Irish was selected to be featured on the Official Pittsburgh Saint Patrick's Parade t-shirt. More opportunities arose when O'Brien's art was found on Full Pint Brewing beer tap handles and a designer clothing line called, VIDA. Since the fall of 2016, O'Brien experimented with live paintings curated by Redfishbowl™, FAMEE LLC, and Pittsburgh Beautiful, and has worked on art installations for the Carnegie Library of Downtown Pittsburgh, Legends Eatery on North Shore, Delanie's Coffeeshop, War Streets Brewery, and Elite Dance by Damian. Visit www.daveobrienart.com for more information.